Welcome to Hedgehogs Year 1 Class
The Hedgehogs are taught by Mrs Williams and supported by Miss Ellis.
Term 5
Welcome back! I hope you had a lovely Easter break and are now ready for Term 5.
Carnival
This term our topic will be 'Carnival'. The children will be learning about different types of Carnivals that take place all around the world, from the UK to Brazil. This topic will incorporate geography, art and music. We will be focusing on Disney's 'Ugly Bug Ball' as our starting point for the topic this will incorporate finding out about minibeasts, perfect for this time of year.
In Literacy we will be reading 'Nini at Carnival' by Errol Lloyd. The children will be developing their questioning skills based on this book and will have a go at re-writing it.   
In Maths we will be starting a new topic on fractions and will be consolidating our knowledge of measurement and money in the home corner which has been transformed into a fancy dress shop.
Hedgehogs will be going to Forest School this term- individual letters have been sent out.
PE will be on Thursday afternoons for this term. Please ensure your child has the correct full kit in school at all times.
Important Dates:
Term 5 starts - Tuesday 23rd April 2019.
May Bank Holiday - Monday 6th May 2019.
Break up for half-term - Friday 24th May 2019.
Hedgehogs Class Teacher Timetable
| | | |
| --- | --- | --- |
|   | Morning | Afternoon |
| Monday | Mrs Williams supported by Miss Ellis. | Mrs Williams supported by Miss Ellis. |
| Tuesday | Mrs Williams supported by Miss Ellis. | Mrs Williams supported by Miss Ellis. |
| Wednesday | Mrs Williams supported by Miss Ellis. | Mrs Williams supported by Miss Ellis. |
| Thursday | Mrs Gardiner will be supported by Miss Ellis whilst Mrs Williams completes SEN work throughout the school. | Topic work with Mrs Axenderrie followed by Miss Mace supported by Miss Ellis |
| Friday | Mrs Williams supported by Miss Ellis. | Mrs Williams supported by Miss Ellis. |
Term 3- Happy New Year 
'A night at the Museum- Dinosaurs'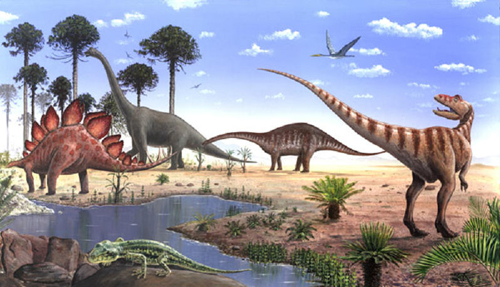 This term's whole school topic is 'A Night At The Museum'.  We will be travelling back in time and turning the school library area into a real life museum!  Each Key Stage will be focusing on a different period of time.  In Year 1 we will be finding out about dinosaurs.  To kick-start the topic we start the term with a visit from the 'Dinosaur dome' where the experts will be telling us all about these amazing creatures; how big they were, when they lived and what they ate. We will ask the children what they already know and what they would like to find out during the topic and follow their interests. 
The role-play area will be transformed into a mini museum and cafe.  The children will be invited to use their artistic skills to make and draw dinosaurs and write fact cards to fill the museum.  A cafe is often a favourite part of a visit to a museum and a great way to include learning about money, addition and subtraction in a meaningful way.
The children will be developing their scientific skills of observation, enquiry and fair-testing when a dinosaur egg is found at school!  They will also be finding out what different dinosaurs ate, and classifying them as carnivore, herbivore and omnivore (clue - 'om, nom, nom' they ones that eat everything!) 
In Literacy we will be reading many fiction and non-fiction books about dinosaurs.  Including a focus on 'Dear Dinosaur' by Chae Strathie.  The children will be writing letters, fact-files about dinosaurs, descriptions of the egg we find, labelling body parts and writing a non-chronological report.
In maths we will be measuring and weighing the dinosaur egg we find, and looking into the size of dinosaurs.  We will be using comparative language such as big, bigger, biggest to compare types.  We will continue to practice counting, place value, addition and subtraction to improve fluency.  We will move onto learning about shape, 2D and 3D. 
Please ensure that children have a full P.E. kit including jogging bottoms/leggings for the colder weather. It is really helpful to keep their kit in school every day for the whole term. This term our focus for PE is skills, this will take place every Thursday Afternoon. 
Forest School:
Please see your child's peg to see which group they are in for Forest School. 
Yellow stars- Group one going on weeks 1,3 and 5 ( 8th Jan, 22nd Jan and 5th Feb)
Pink/Purple Stars- - Group two going on weeks 2,4 and 6 ( 15th Jan, 29th Jan and 12th Feb)
You may wear forest school kit to school but please bring your school clothes and shoes in a bag to change into. 
End of Year Objectives- taken from Jess - Recpetion/Year one ideas website
How do we learn?
We are a Year 1 play based classroom. We have daily Literacy, Maths and Phonic lessons. We learn by being independent learners and taking control of our learning when we have exploring time.
Where do I learn?
As a Hedgehog, during free flow, you have access to our Hedgehog classroom, the Squirrels classroom, the creative area, the fine-motor skills area and the garden. In each area there are specific activities for you to complete based on our topic.
Who helps us to learn?
Mrs Williams is our main classroom teachers.  Our full time classroom teaching assistant is Miss Dye.  Mrs Platentino, Ms Gardiner and Miss Mace are the teachers and teaching assistant in Squirrels. Mrs Axenderrie and Mrs Guimeras will be working with small groups and individual children across KS1.
Why do we learn?
In Hedgehogs we really encourage reading.  This includes reading a class book which we send home and change regularly. It also includes reading library books, comics, newspapers and anything else they enjoy. The most important thing is to encourage a love for reading.
Children who enjoy reading are usually better readers and writers. Each child is also given a 'Bug Club' login. This enables children to read e-books on the internet.
We also have log ins to access 'My Math's' which is an online website which has maths challenges linked to your class room topic.
Usernames and passwords for the above will be given out soon.
Please ensure your child has a named PE kit in school every day. We suggest they leave them in school for the whole term.
Each week we produce an A3 laminate on the classroom door letting you know what we have been doing in phonics and ways you can support this learning at home. 
If you have any questions please feel free to pop in and see Mrs Williams.