Welcome to Hedgehogs Year 1 Class
The Hedgehogs are taught by Mrs Williams and supported by Miss Dye.
Term 2
'Fire! Fire!'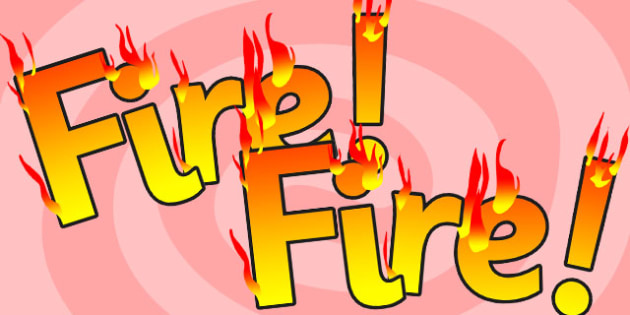 Our second topic this year is 'Fire ,Fire'. We will be learning about the Great Fire of London.We will use our story telling skills to hear, map, step and speak to retell the event. We deepen our knowledge of the story by acting it out, do 'hot-seating' where you ask a character from the story lots of questions, then do some writing based around the story. We will then try writing a recount independently. 
In maths we will start the term by focussing on Addition and Subtraction. We will learn about number bonds to 10 and then to 20. By the end of the term we will aim for children to be able to read and write number sentences independently.
We will also discuss about fire safety as we discuss various different celebrations that are based around Fireworks. Our big learning celebration for this term will be our Christmas Nativity Peformace of 'Prickly Hay'. 
Please ensure that children have a full P.E. kit including jogging bottoms/leggings for the colder weather. It is really helpful to keep their kit in school every day for the whole term. This term our focus for PE is skills, this will take place every Monday Morning. 
Forest School:
Hedgehogs will not be going to Forest School this term. We will start going every Tuesday in Term 3 2019.
Hedgehogs Class Teacher Timetable
 

Morning

Afternoon

Monday

Mrs Williams supported by Miss Dye.

Mrs Williams supported by Miss Dye.

Tuesday

Mrs Williams supported by Miss Dye.

Mrs Williams supported by Miss Dye.

Wednesday

Mrs Williams supported by Miss Dye.

Mrs Williams supported by Miss Dye.

Thursday

Mrs Gardiner will be  supported by Miss Dye whilst Mrs Williams completes SEN work throughout the school.

Music with Mrs Kent- supported by Miss Dye

Topic work with Mrs Axenderrie supported by Miss Dye.

Friday

Mrs Williams supported by Miss Dye.

Mrs Williams supported by Miss Dye.
How do we learn?
We are a Year 1 play based classroom. We have daily Literacy, Maths and Phonic lessons. We learn by being independent learners and taking control of our learning when we have exploring time.
Where do I learn?
As a Hedgehog, during free flow, you have access to our Hedgehog classroom, the Squirrels classroom, the creative area, the fine-motor skills area and the garden. In each area there are specific activities for you to complete based on our topic.
Who helps us to learn?
Mrs Williams is our main classroom teachers.  Our full time classroom teaching assistant is Miss Dye.  Mrs Platentino, Ms Gardiner and Miss Mace are the teachers and teaching assistant in Squirrels. Mrs Axenderrie and Mrs Guimeras will be working with small groups and individual children across KS1.
Why do we learn?
In Hedgehogs we really encourage reading.  This includes reading a class book which we send home and change regularly. It also includes reading library books, comics, newspapers and anything else they enjoy. The most important thing is to encourage a love for reading.
Children who enjoy reading are usually better readers and writers. Each child is also given a 'Bug Club' login. This enables children to read e-books on the internet.
We also have log ins to access 'My Math's' which is an online website which has maths challenges linked to your class room topic.
Usernames and passwords for the above will be given out soon.
Please ensure your child has a named PE kit in school every day. We suggest they leave them in school for the whole term.
Each week we produce an A3 laminate on the classroom door letting you know what we have been doing in phonics and ways you can support this learning at home. 
If you have any questions please feel free to pop in and see Mrs Williams.